Archive for February, 2017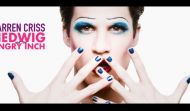 By Ross Kolde and Aimee Musser Waiting for a play to start is a bit like waking up from a dreamless sleep. Reality had ceased, and is about to reassert itself again, but stranger, more pronounced. With this version of Hedwig, you awaken to an apocalypse; a derelict car, and the outline of a mushroom...
February 23rd, 2017 |
Entertainment
,
Theater
|
Read More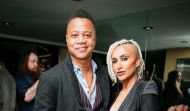 Cover photo- Cuba Gooding Jr. takes time to pose with his date at the Sunset Marquis. Seen in the background is Ross Kolde, Scoop LA journalist. Inside photo- Arsenio Hall(L) with Actress Bai Ling (C) and Artist Tim White. Photo by Zach Whitford. Hosted by Whoopi Goldberg and Julian Lennon, the stars...
February 15th, 2017 |
Columnists
,
Entertainment
|
Read More