Archive for July, 2012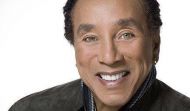 Smokey Robinson. By Buddy Sampson Hollywood, CA.-In one of the most timeless and poignant performances in music  history, Smokey Robinson painted a visual and musical masterpiece at the Hollywood Bowl. Although there were stage problems that forced his set to start a little late, when Robinson...
July 22nd, 2012 |
Entertainment
|
Read More
(L-R) Actress and model Donna Spangler, fitness star Alicia Marie Ballenger, Soroya Crystal Imam and Siobhan Neilland of OneMama.org. By Buddy Sampson There are several compassionate people that help in the plight of disadvantaged countries, but not many of those amazing souls dive in the trenches...
July 2nd, 2012 |
Community News
|
Read More