Archive for September, 2010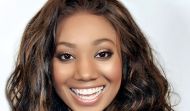 Deidra Louise Burton-Vines aka Deidra Burtonelli   We are saddened to report that former Associate Editor of The Scoop LA, journalist and make up artist Deidra Louise Burton-Vines, also known as Deidra Burtonelli, has passed away due to complications related to cancer. Widely known as a journalist,...
September 27th, 2010 |
Entertainment
,
News2
|
Read More
  Maria Amor Torres Models Marianna's Jewelry. Photo by Diego Perez Photography Marianna's Jewelry Marianne's Designer Jewelry shows have been described as a "Crystal Wonderland." Exotifit's Maria Amor Torres will showcase Marianna's designs at The Dragonfly...
September 6th, 2010 |
Beauty
,
Fashion
|
Read More