Archive for May, 2009
Leonard Slatkin and the Los Angeles Philharmonic perform pieces by Tower, Tchaikovsky, and Sibelius Reflections of a Perfect Night at the Hollywood Bowl By Kristen Addix The evening of August 6th, 2009 was one of those perfect Southern California nights to enjoy at The Hollywood Bowl. When the music...
May 26th, 2009 |
Entertainment
,
Events
|
Read More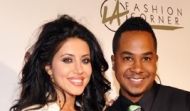 Leyla Milani (L) who hosted the event, "It's Caring With Style," and London Moore, CEO, Celebrity Nightlife Publicity Inc. Photo by SkyyLyfe Photos L.A. Fashion Corner's 2010 Eco-Friendly Fashion Show-Combining Style with Ecology The fashion extravaganza, produced by F.A.M.E....
May 19th, 2009 |
Fashion
,
News
,
Style
|
Read More