Archive for the 'Grammy News' Category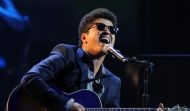 Bruno Mars. The Grammy Nominations Live By: Erica Carey The Nokia Theatre was alive with musical talent, upbeat energy and cheering fans at The Grammy Nominations LIVE in Los Angeles. Katy Perry opened the show by singing her popular, California Gurls while dressed in a festive silver dress and ornament...
December 15th, 2010 |
Entertainment
,
Grammy News
|
Read More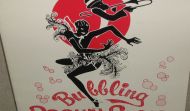 Jason Mraz and Colbie Caillat on the red carpet of "Cue The Music." Photo by John Wareham. The Grammy Foundation's Music Preservation Event The Event, "Cue The Music" at The Wilshire Ebell, celebrated Music and Television By Buddy Sampson The Wilshire...
May 23rd, 2010 |
Entertainment
,
Grammy News
|
Read More