Brandon Greenawalt- Sailing Into Finding Happiness
Entertainment
,
Film Reviews
,
Movies
— By
Buddy Sampson
on June 27, 2017 at 6:33 pm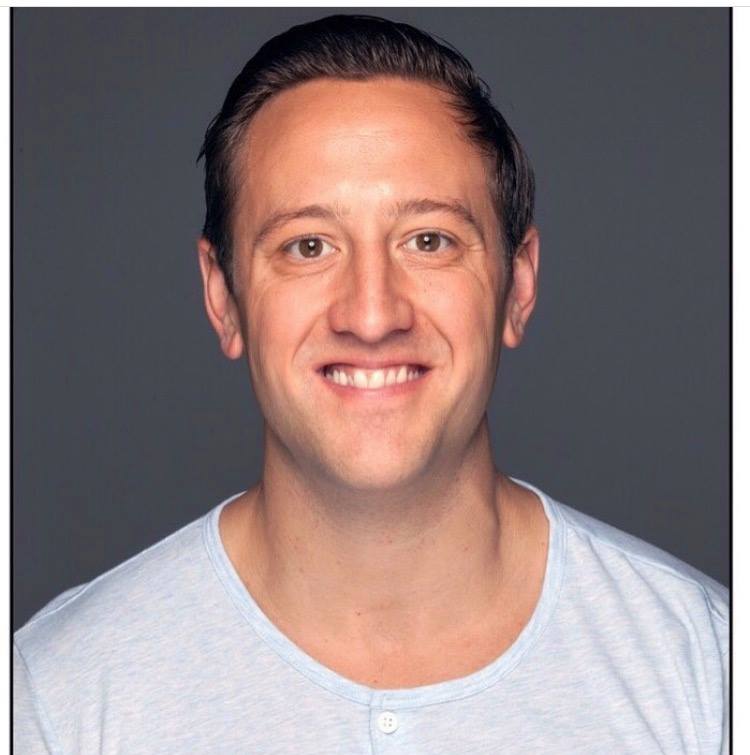 By Buddy Sampson
In the United States, when the country was founded, the framers of the Declaration of Independence spoke of a concept called "the pursuit of happiness." For many, the pursuit of happiness means a lot of different things for different people. For creative and artistic people that have a dream of mega-success in Hollywood, the pursuit of happiness can be either ethereal or concrete. Many people have made the trek to Los Angeles from all over the world with a dream- a dream to achieve levels of success that many deem impossible, or unattainable. Brandon Greenawalt addresses his sojourn from his home city of Holtwood, Pennsylvania to Los Angeles, California and his dream of success in Hollywood in his very touching short film, "Finding Happiness."
"Finding Happiness" is the story of Brandon Greenawalt, a sensational and handsome actor, featured in The Scoop LA three years ago. The actor has been busy in the last three years, since being featured in The Scoop LA, doing national commercials, including a commercial with NBA star Anthony Davis and small budget projects. "I was going out for all these auditions and all these little jobs here and there and even though I'd book something- actually I was booking a lot, and it was a lot, some of it never entered the public consciousness," said Brandon Greenawalt. "It wasn't fulfilling, it was like $100 for four days and I still can't pay my rent." Brandon decided to enter the world of filmmaking after deciding that he could do a better job than some of the filmmakers he worked for.  "I can write something better than this, I can do something better than this and my cousin said, 'don't talk about it, just do it,'" he said. He decided to do a film which involved his latest passion, sailing, which he views with a sense of pride. "One night, I was sitting there and thinking about boating and how much I love my new passion of sailing and learning about it, and how my dad always wanted a boat and all the stuff I was going through and I just started writing," he explained.  "I wondered how I got here, how did I get to this point in my life?"
Brandon purchased a boat, which freed his mind and gave him one of the trappings of success. While sailing, Brandon found a peace and tranquility that he'd never experienced in his life. "I feel alive, I feel like I'm no longer existing, I'm living," said Brandon about sailing and being on the water. "And all the money in the world can't buy that moment out there on that water. And it's the most beautiful moment. I cry happy tears, because I feel for once in my life, I finally found a sense of peace."  In his film "Finding Happiness," he reflected on his journey to Hollywood, a journey that began with a dream, a dream that cajoled him to make sacrifices, including leaving his family and a life of familiarity. "You're excited, but you're really scared and you're really nervous and it was hard because I had to make a decision- because I had a good life," he said about his journey. "I had a really nice job, we had the place, had the dog, the cars- family and parents all around, the whole family every weekend, so it was a lot to pick up and leave like that. It was really emotional. But nothing was as hard as losing my dad and I thought if I could go through that, I could go through anything."
The film, dedicated to his dad, Neal Greenawalt, (1961-2012), illuminates the close relationship and love he had for his father, who was his biggest inspiration. "He was the only one that really believed in me," said Brandon. "He had all these dreams and things he wanted to do with his life. I felt that life was taken away from him too soon. And now I want to live more every day because of him. A lot of people support me and believe in me, but he was my number 1 guy. He believed in all of his kids, that anything we wanted to do, we can achieve it."
Produced by Dark Ash Films, a film by Sean Russel Herman, the cast and crew includes Jordan Ray Allen, Natalie Ceva, Jason Schumacher and stars Brandon Greenawalt as himself.
Brandon, who calls this film an "inspirational docudrama," has advice for anyone that views the film, for those that "have ever lost someone, or have went through something traumatic in their life." "Don't stop searching for that happiness, "he said. "Let go of all the things that you think are holding you down that are holding you back from what you want to do. Do whatever what makes you happy. If you don't do that, then you'll lose a part of yourself. When you go through something, and I know it hurts and it seems like the end of the world, but the world is still a beautiful place. What helped me is buying the boat. For others it could be starting a business. Don't stop searching for whatever it is that makes you happy. Don't stop doing the things that make you who you are. Don't lose that." In the world of Brandon Greenawalt, in his personal pursuit of happiness, he has sailed his way to "Finding Happiness."
Find Brandon Greenawalt on Instagram, or on Twitter(actorgreenawalt.) You may also e-mail him at brandongreenawalt@gmail.com.