Celebrating Women in History with Elaine Brown
Columnists
,
Kim's Kronicles
— By
Kim Webster
on March 8, 2017 at 6:19 pm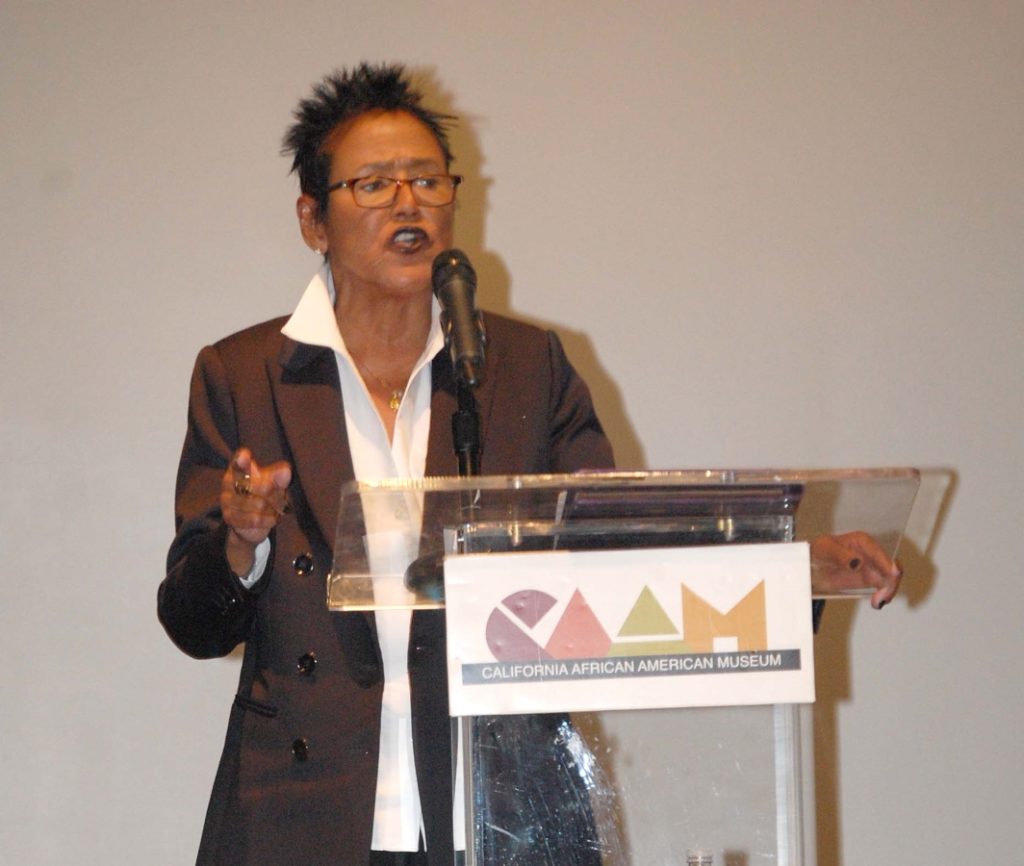 By Kim Webster
March 1, 2017 began the month long celebration of National Women's History Month. Established in March 1911 as International Women's Day, the celebration has evolved and this month is dedicated to the historical contributions made by all women. How fitting that author, activist, and the only woman to be named Chairperson of the Black Panther Party celebrates her birthday on March 2. Ms. Brown recently spoke at the California African American Museum in Los Angeles, CA on an array of subjects ranging from the enslavement of our African ancestors to the prosecution and increased imprisonment of Black youth today. Some of the topics included: the atrocities and economics of slavery in America and how it affects Black people today, the Jim Crow era, the Civil Rights Movement, the social significance of the Black Panther Party, Dr. King's agenda with the Poor Peoples March and economic empowerment, presidential administrations and how they perpetuated injustices aimed at Black men and women, drugs and disease in the Black community, environmental issues, and so much more. She has written two important books, her memoir "A Taste of Power" and "The Condemnation of Little B" which is based on the prosecution and imprisonment of black youth. Ms Brown is advocating justice for Michael (Little B) Lewis who is the longest-held prisoner incarcerated as a juvenile and tried as an adult in the United States. Aspects of his case motivated Ms. Brown to write "The Condemnation of Little B."
At the closing of her relevant message she admonished the audience to "make a decision to do something in your life." After the lecture, Ms Brown took questions from the audience. Everyone was so excited by her presence; as they lined up to meet her and take pictures with her. Ms Brown is CEO of Oakland And The World Enterprises, a non-profit organization that offers various services and assists formerly incarcerated and economically challenged people start their own for-profit businesses. For more info, please go to oaklandandtheworld.org.