Agunes-SG Sexy™-A Dream and a Passion With Vision
Beauty
,
Fashion
,
Style
— By
Buddy Sampson
on September 24, 2016 at 4:00 am
By Buddy Sampson
A dream is often the impetus of innovative ideas that change the world. When a dream becomes reality, through passion, hard work and vision, that dream, made into reality, can be used to inspire others. Business meets philanthropy is an unstoppable combination. Agunes is the epitome of that ideal. The entrepreneur has made a successful career from her businesses but is reaching for a lot more; she aspires to help her community and make a difference.
Agunes, originally from Yerevan, Armenia, with roots growing up in Hollywood has been a successful businesswoman since she left high school. Formally involved in the aesthetics industry, working in the hair loss industry and skin care, Agunes has a message of empowerment for women; she wishes to help women to attain self-sufficiency.  Currently, she is launching an exciting new beauty product, SG Sexy Golddigger™, a wholesaler item that promises to shake up the aesthetics industry. "Sexy Golddigger, SG Sexy™ is not just a product, it's a brand, it's a lifestyle," said Agunes. The product is tailor-made for models, actresses, singers, reality TV stars and for anyone that desires to improve the look of their skin and reduce aging, without surgeries or injections. Although it has a provocative name, SG Sexy Golddigger is not only for those looking for upward mobility, but it's for women that look to achieve a glamorous, beautiful and sophisticated appearance for their skin.
Agunes, who has a degree in English, always felt at home making others feel better about themselves. A graduate of Mary Moore Beauty School in Glendale, CA, she learned the nuances of hair and skin care and discovered a love for making others happy. "When you transform someone's look, it's a really good feeling," said Agunes, when asked about the most superlative reasons for being in the beauty profession. "Women look beautiful and they get their confidence back. I've always related to beauty and fashion. But I think my path steered me to beauty."
While at Mary Moore, she felt the need to attain additional schooling and attended International Hairgoods Inc. (IHI). She learned a lot there, including the tools of the trade. "Once you get into it, you can do so much," she said. "From hairpieces to hair coloring and designing, there is a lot to it."  After graduating from IHI, Agunes started her own business, a hair restoration business, "Hair Links," a boutique service. "It was all about hair and skin," she explained. "It was different than a salon. It had private rooms, everything was more private.  I designed hairpieces and hair extensions and it was really fun, it was nice." The hair restoration business led to one of her first experiences in giving and caring. She often had clients that were battling cancer and helped many patients beauty their appearances by hair and skin care. However, it proved to be challenging at times. "It's such a sensitive and emotional time in working with a woman," she reflected, understanding the empathy it takes to be supportive of others in turbulent times. "I had a passion for that. I wanted to help and I could make them look pretty and beautiful and help them to get their confidence back." Later, she worked for Loreal, Dermologica and other companies that helped shape her knowledge about beauty and skin care.  But why did she transition from hair to skin care? "I wanted to help women to use a product that will help to slow down the appearance of aging," she said. "I feel that the most powerful thing for women is a first impression- her appearance. If they look good, they feel good, so I wanted to develop something to help with their look."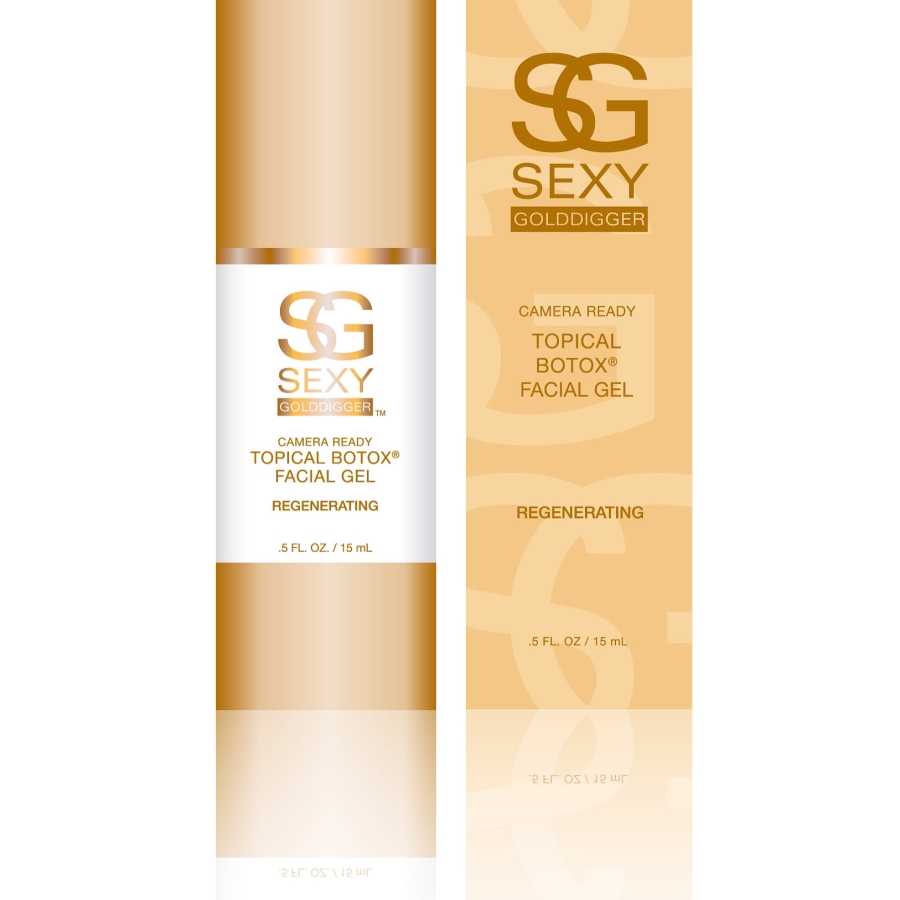 SG Sexy Golddigger™ has ingredients that will give your skin a smooth, beautiful and dynamic look. It contains natural plant abstracts that work similar to that fight sun spots, uneven skin and other unattractive skin ailments. "There are people that don't want to get injections," explained Agunes. "This product is for them or for people that also use injections for their skin. My product hydrates the skin and contains slow release oxygen, which gives skin added vitamins and moisture." SG has immediate results, but the product will help your skin look luxurious and beautiful in the long term. "This is a product to help you with your beauty," she states, for those who use social media, including Instagram. "If you want to put photos on Facebook or Instagram, you want to look good. This is the product. You have the tool now. It's a powerful product. It gives you an instant lift."
Additionally, in her business and lifestyle monitoring, she also encourages women to find a talent they love. "They just need to do that," she said. "In the end, money will follow them but they will be excellent in what they do. Because they love to do that, it's not something that they have to do; it's something that they love to do. There is a difference."
Agunes will make an impact on her community. All it takes is one person to help make change and Agunes is well on her way to make a huge difference. "I had a dream, from since I was a little kid, a love for fashion and beauty," said Agunes about her passion for the beauty industry and making a difference for those less fortunate. "I had a vision, to help others. We have so many opportunities in our country, but when you go to other countries they don't have the same opportunities. We are so fortunate to have that. You need to have a dream, a passion and a vision and you can do anything. I believe in God's timing, whenever He thinks it's the right time and God will open up doors and bring the right people in your life."  With that perspective, Agunes will make a difference with her entrepreneurship, which includes her new exciting brand, SG Sexy™. She will debut the product, Saturday, October 29th, 2016 at the Majestic Downtown at Avant Garde Magazine's Annual Masquerade Ball. For tickets, visit Shindigg.com and prepare to experience a dream that became a successful reality.  For more information on SG Sexy™, visit the website at www.sexygolddigger.com or e-mail Agunes at info@Agunes.com.