Travel
Travel
— By
Buddy Sampson
on May 20, 2010 at 9:40 pm
The City of Los Angeles's opulent beauty. Downtown Los Angeles.
The city competes with any city in the world in terms of its culture and many attractions.
By Bernard Samms and Buddy Sampson

The City of Los Angeles is a cultural marvel to behold. Diversity is key for the eighth largest populated city in the world (13,129,000) and its many attractions will satisfy even the most discerning of consumers, visitors and travellers. From the legendary beaches- Venice Beach, Santa Monica Beach, Hermosa Beach and others, to Downtown, to Hollywood, to Chinatown to Olivera Street, to Watts, Los Angeles has many treats that compete with any city in the world. There is always something new in LA. The nation's second-largest city constantly recreates itself, always adding to its list of exciting attractions. The following is a brief synopsis of upcoming sites to see.

LAX – Photo-Richard Carroll, LA Inc.
LAX Theme Building (Coastal) – The $9.3 million reconstruction of LAX's nearly 50-year-old iconic Theme Building. This effort involves reconstruction of all four arch facades to match the historic shape and texture of the original futuristic structure. Structural improvements will enhance the building's seismic resistance, while upgrades to comply with Americans With Disabilities Act (ADA) requirements will improve accessibility. Contact: Albert Rodriguez, 424.646.5228; e-mail: arodriguez@lawa.org; www.lawa.org. Photo by Robert Landau, LA Inc. Los Angeles Convention and Visitors Bureau.
Angels Flight (Downtown) – The LA landmark, dubbed "the shortest railway in the world," is expected to re-open in 2009. Located on the corner of 4th and Hill streets, Angels Flight's $3.5 million restoration will include a new drive system and safety improvements. The original cars, Olivet and Sinai, will return to the funicular, transporting Angelenos and visitors between the historic Downtown core along Hill Street and the offices and condos on Bunker Hill. Contact: John Welborne, 323.935.1914; e-mail: john@welborne.net; www.angelsflight.com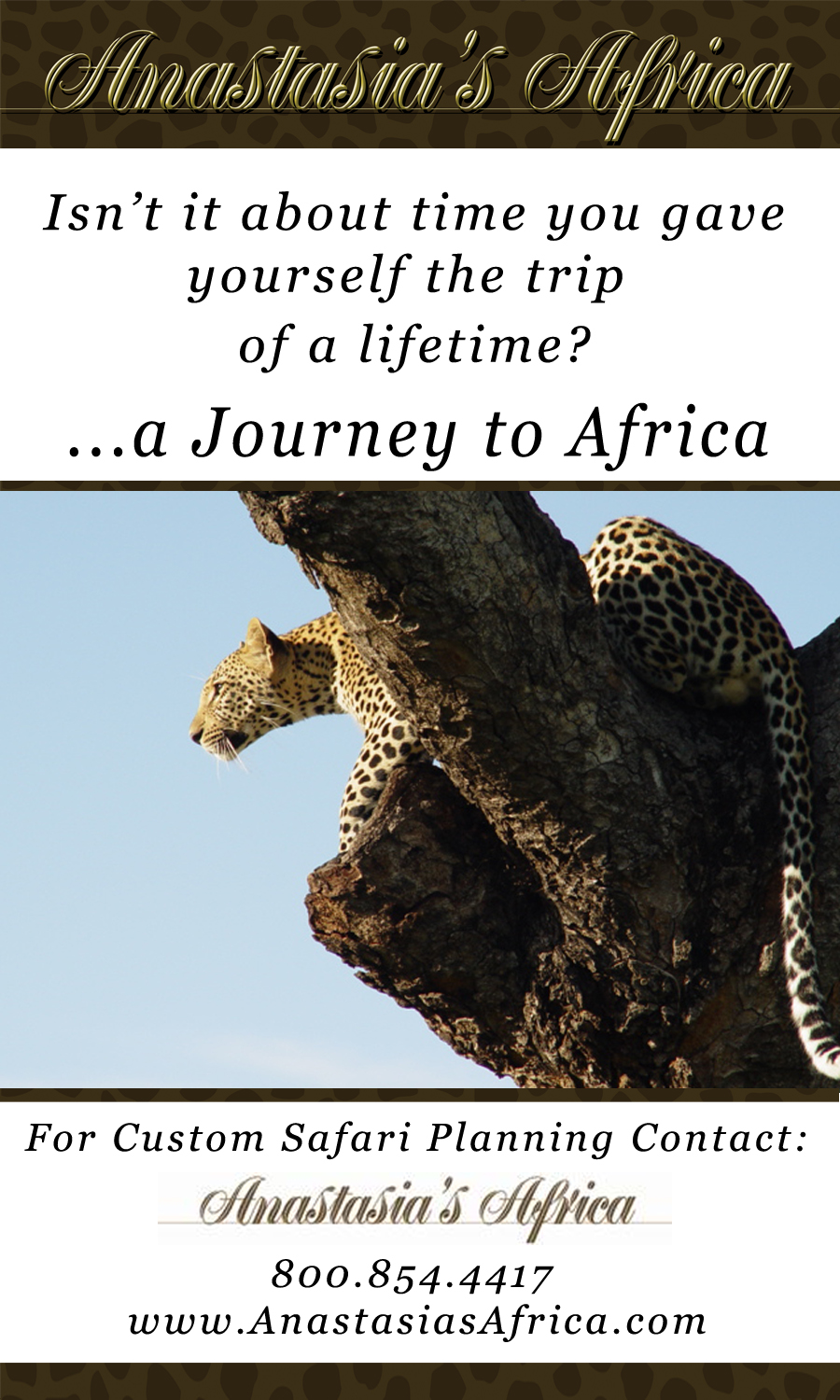 Hollywood & Vine Development (Hollywood) – The much-anticipated $600 million Hollywood & Vine mixed-use development is scheduled to be completed recently. It's the site of the W Hotel, a 305-room, 143 W Residences, 375 luxury rental apartments (including 78 affordable units), approximately 50,000 square feet of retail space. It is adjacent to the transit plaza at the Metro Red Line Station. The W Hotel, has a private rooftop pool and gym, a rooftop bar, a signature restaurant and a 9,200-square-foot spa. The development encompasses a full city block surrounded by Hollywood Boulevard, Vine Street, Selma Avenue and Argyle Avenue. The only original structure to remain is the historic Taft Building. The project is being developed by Gatehouse Capital Corp. and Legacy Partners. Contact: Snowden Bishop, 310.376.0296, ext. 21; e-mail: sbishop@nelsongilmore.com; www.legacypartners.com; www.crala.com; www.welcometowhotels.com


Museum of Flying (Westside) – A new Museum of Flying is being built on Airport Avenue on the south side of Santa Monica Airport adjacent to the historic DC-3 Monument. The new museum will focus on the Douglas Aircraft Company and the history of the Santa Monica Airport. The museum will house about 20 aircraft from the original collection, and the centerpiece will be the Douglas World Cruiser. Dec. 17 is being targeted as the opening date for the museum since the Wright brothers took their historic flight on that day in 1903 and on the same day in 1935 the DC-3 took its first flight. The Airport's original Museum of Flying opened in 1989 and has been closed since July 2002. Contact: Dan Ryan, 310.310.1702; e-mail: dryan@museumofflying.com; www.museumofflying.com
Ray Charles Memorial Library (Downtown) – Legendary musician Ray Charles will soon have a memorial library in his name on the site of his historic Los Angeles studios. Charles' famed recording studios on the site are also being upgraded and, for the first time, will be made available to outside producers. The three-story, 3,000-square-foot library is scheduled to open in late 2009. It will be a combination library, exhibit space, educational center and working studio offices. Contact: Jerry Digney, 323.993.3000; e-mail: jerry@solterspr.com; www.solterspr.com
Metro Gold Line Eastside Extension Project (Citywide) – The Metro Gold Line Eastside Extension, which will feature eight stations (Little Tokyo/Arts District, Pico Aliso, Mariachi Plaza, Soto, Indiana, Maravilla, East Los Angeles Civic Center and Atlantic) will span six miles from Union Station in Downtown Los Angeles via the Little Tokyo/Arts District and Boyle Heights to Atlantic/Pomona Boulevards in East Los Angeles. Construction of the Metro Gold Line Eastside Extension light rail project is more than 97 percent complete and scheduled to open at the end of 2009. Contact: Jose Ubaldo, 213.922.3087; e-mail: ubaldoj@metro.net; www.metro.net
Olvera Street's "America Tropical" mural (Downtown) – Painted in 1932 by David Alfaro Siqueiros on the second-story wall of Italian Hall on Olvera Street, "America Tropical" is an aesthetic and political mural that was painted over within a year of being completed. For 20 years, the City and the Getty Conservation Institute (GCI) have been monitoring the mural, ensuring the safety of this historical monument of the city of Los Angeles. A $7.8 million public-private investment has been made toward the completion of the mural's restoration, as well as construction of a protective shelter, viewing platform, visitor bridge and an interpretive center to depict the mural in its historical context, with the benefit of showing the advancements in art that the mural represents. Expected to be completed in late 2009, "America Tropical" will be available for public viewing. Contact: John Kopczynski, 213.485.8372;e-mail john.kopczynski@lacity.org; www.getty.edu/conservation/field_projects/siqueiros/index.html
Debuting in 2010

Harbor World Cruise Center Improvements (Coastal) — The Port of Los Angeles is investing more than $42 million in long-term improvements to its Inner Harbor World Cruise Center. The improvements to the inner-harbor facility just south of the Vincent Thomas Bridge include a new, state-of-the-art gangway system, dockside conduit for shore-to-ship Alternative Maritime Power ("AMP," or cold-ironing), a new rooftop solar panel array and a vivid new paint job. Each improvement will be completed throughout 2010. The World Cruise Center, a homeport for four major cruise lines, is in the midst of a 21st century upgrade that will benefit the millions of tourists who will make their way through the facility in the coming years. Contact: Phillip Sanfield, 310.732.3568, psanfield@portla.org; www.portoflosangeles.org
L.A. LIVE Sports and Entertainment District (Downtown) – In February 2010, Downtown will have two new luxury hotels located at the L.A. LIVE complex: a 123-room boutique Ritz-Carlton and an 878-room JW Marriott. The Ritz-Carlton also has 224 Ritz–Carlton Residences available for purchase. When completed, L.A. LIVE is expected to draw more than 13.5 million visitors annually. It is also expected to have an economic impact of more than $10 billion, create more than 25,000 jobs and produce more than $18 million in new annual tax revenue. Contact: Susan David Williger, Murphy O'Brien, 310.586.7140,swilliger@murphyobrien.com; www.aegworldwide.com/04_future/losangeles.html
Sturt Haaga Gallery of Art at Descanso Gardens (San Gabriel Valley) – Descanso Gardens will break ground this month for a state-of-the-art, environmentally friendly art gallery that has been designed to allow local, national and internationally recognized artists to exhibit their work in Descanso's unique natural setting. Located adjacent to the historic Boddy House, the Sturt Haaga Gallery of Art at Descanso Gardens consists of a major rehabilitation and adaptive re-use of the current garage structure and the creation of an additional exhibit space. The goal is to have the 2,800-square-foot art gallery completed by March 2010, to coincide with the botanical gardens' annual Spring Show festival.Funded entirely by Heather Sturt Haaga and Paul Haaga Jr. of La Canada Flintridge, the Sturt Haaga Gallery's estimated cost is $2.1 million. Contact: Brenda Rees, 818.949.7984; e-mail: PR@descancsogardens.org; www.descansogardens.org
Lynda and Stewart Resnick Exhibition Pavilion at the Los Angeles County Museum of Art (LACMA) (Westside) – A new Renzo Piano-designed pavilion will be part of Phase II of LACMA's ongoing Transformation, a campaign to unify the museum's campus and refurbish and expand its gallery spaces. The new pavilion will be immediately north of the $56 million Broad Contemporary Art Museum, which opened in February. The Resnick Pavilion, named after Los Angeles-based philanthropists Lynda and Steward Resnick, will be a single-story, glass and stone-enclosed structure intended to house special exhibitions, freeing up existing gallery space for LACMA's robust permanent collection. The new pavilion is expected to open in mid-2010. Contact: Barbara Pflaumer, 323.932.5881; e-mail: bpflaumer@lacma.org; www.lacma.org
Santa Monica Place (Westside) – In early 2008, a major makeover began at Santa Monica Place, the Frank Gehry-designed shopping center located about a block from Santa Monica Beach. The mall's owners, who mostly demolished the original structure, say that upon completion the new center will differ from its predecessor and sport a Bloomingdale's department store instead of longtime anchor Macy's. With flourishes of curved shining material unwinding from a third-story plaza, the $155 million renovation will allow patrons to see the nearby ocean from its rooftop dining level. The grand re-opening of the mall is scheduled for August 2010. Contact: Ashley Walkley, 310.394.5451; e-mail: ashley.walkley@macerich.com; www.santamonicaplace.com
Ring Festival LA (Citywide) – More than a century ago, composer Richard Wagner conceived his epic four-opera cycle, Der Ring des Nibelungen, as a festival event that completely engaged the city of Bayreuth, Germany. In 2010, LA Opera will join forces with more than 50 cultural and educational institutions in Los Angeles to stage Ring Festival LA. Ring Festival LA events will take place in a wide variety of venues throughout Southern California from April 15 through June 30, 2010, with each organization providing its own unique point of view on the influences of Wagner's art and philosophy from the 19th century to the present day. Tickets for LA Opera's Ring cycle can be purchased online at www.LAOperaRing.com or by calling 213.972.8001. Contact: Gary W. Murphy, 213.972.7554; e-mail: gmurphy@laopera.com; www.LAOperaRing.com
California Science Center (Downtown) – The new World of Ecology is considered the most ambitious component of a 25-year master plan to expand the California Science Center. The Phase II project will fuse the live-habitat concept of zoos, aquariums and botanical gardens with the interactive learning focus found in leading science centers and museums. When completed, the California Science Center will be nearly double in size, with an additional 170,000 square feet. Construction for the World of Ecology was completed in June 2009, with the exhibits opening to the public in spring 2010. Contact: Shell Amega, 213.744.7496; email: samega@cscmail.org; www.californiasciencecenter.org
California State University, Northridge (San Fernando Valley) – As part of a unique, new initiative to explore arts partnerships between California State University, Northridge (CSUN), and the Music Center, a new, $125 million, 1,700-seat Performing Arts Center will be built on the university campus. Designed by Hammel, Green and Abrahamson Inc. (HGA), the new center will serve as a cultural landmark for the San Fernando Valley. It will include features such as the ability to acoustically tune its main performance hall to fit particular presentations, whether they are music, dance, theater, films or speakers. The performance hall will be large enough to accommodate full-scale Broadway productions. Upon its opening in 2010, the Valley Performing Arts Center will be the largest arts venue in the area. Contact: Carmen Chandler, 818.677.2130; e-mail: carmen.chandler@csun.edu; www.csun.edu
Cinematography Museum (Hollywood) – The American Society of Cinematographers (ASC) will be implementing a $6 million expansion of its headquarters. The new building will house a museum focusing on the history of cinematography and feature such equipment as vintage cameras from 1909 to the present. The ASC also will be adding an educational facility that will include a screening room. Contact: Brett Grauman, 323.969.4333, brett@ascmag.com; www.theasc.com
Tom Bradley International Terminal Refurbishment at LAX (Coastal) – Opened in 1984, the Tom Bradley International Terminal at LAX (TBIT) is undergoing a much-anticipated renovation program designed to make traveling through this international gateway safer, faster and more comfortable. Construction will include major interior renovations to the departures/ticketing lobbies, boarding gate areas, including a New Large Aircraft gate, customs and immigration arrivals hall, arrivals corridors, arrivals waiting area (meet-and-greet) and airline first class/business class lounges. The largest single component of the overall program will add 45,000 square feet to house a new in-line, checked-baggage security screening facility. The new facility is expected to reduce passenger congestion in the airline ticketing lobby by removing the many van-sized, explosive-detection machines now located in the lobby. Passengers will be able to check their luggage at ticketing counters, where luggage will then be conveyed to behind-the-scenes explosive-detection machines and then transported to flights. A second New Large Aircraft boarding gate and double-deck passenger seating area is being built at Gate 123 to accommodate the new generation of jets such as the Airbus A380. The three-year project, with an estimated cost of $723.5 million, is expected to be completed by 2010. LAX is the fifth busiest airport in the world with 53 percent of LAX passengers being served by TBIT. Contact: Nancy Castles, LAWA, 310.646.5260; e-mail: ncastles@lawa.org; www.lawa.org
Los Angeles River Revitalization (Citywide) – An 18-month revitalization planning process was completed in May 2007 and a 20-year blueprint was created for development and management of the Los Angeles River, which was approved for implementation by the Los Angeles City Council. The plan calls for replacing much of the industrial land along the river with parks, housing and a natural environment, while retaining the river's flood-control function. The Los Angeles River has a compelling history and flows 51 miles through some of Southern California's most diverse communities. Contact: Tony Perez, 213.473.7001; e-mail: tony.perez@council.lacity.org
Metro Expo Line Downtown Extension Project (Citywide) – The Los Angeles Metro Transportation Authority is working on the Metro Expo Line, the long-awaited line connecting Downtown Los Angeles with Culver City. When the line opens in 2010, the Expo Line will join the Metro Rail/Fixed Guideway network of 87.6 miles of route service in Los Angeles County. Metro Rail customers will also be able to connect directly with the Metro Purple and Metro Red Lines in Downtown Los Angeles at the 7th Street/Metro Center. Contact: Dave Sotero/ Marc Littman, 213.922.3007/ 213.922.2700; e-mail: mediarelations@metro.net; www.metro.net
Los Angeles Museum of the Holocaust (Los Angeles) – On Jan. 25, 2008, the Los Angeles Museum of the Holocaust, founded in 1961, celebrated its ceremonial groundbreaking for its new permanent home in Pan Pacific Park. Acclaimed architect Hagy Belzberg presented the model and images of the impressive design for the new building. Construction is expected to be complete by 2010. Contact: Amy Cabranes, 323.651.3704; e-mail: amy@lamoth.org; www.lamoth.org
2011 and Beyond
Cabrillo Way Marina (Coastal) – Construction of the Cabrillo Way Marina in San Pedro is underway. This $125 million project includes creation of 700 new slips for boats ranging from 28 to 130 feet in length. Miner Street will be realigned and widened from 22nd Street south. A mile of promenade starts at the 22nd Street Landing Restaurant and ends at the lifeguard dock near Berth 47 at the southernmost tip of the peninsula. Completion for this project is scheduled for June 2011. Contact: Arley M. Baker, 310.732.3093, e-mail: abaker@portla.org; www.portoflosangeles.org
Los Angeles Zoo and Botanical Gardens (Downtown) – The L.A. Zoo's new Reptile and Amphibian House is scheduled to open in 2011 and will include facilities for the Zoo to work with more than 20 species of amphibians. Planned species for the new conservation facility will include poison dart frogs, giant salamanders, Madagascar mantella frogs and much more. In addition to working with species on Zoo grounds, the Zoo supports field projects collaborating with the United States Fish and Wildlife Service, San Diego Zoo and Fresno Chaffee Zoo for the conservation of the mountain yellow-legged frog. Contact: Jason Jacobs, 323.644.4273; e-mail: Jason.Jacobs@lacity.org; www.lazoo.org
Cirque du Soleil at Kodak Theatre (Hollywood) – Cirque du Soleil and CIM Group have announced that Cirque du Soleil will open a major new show at Kodak Theatre, home of the Academy Awards(r), in summer 2011 that will run for 11 months each year through 2021. The $100 million production is the centerpiece of a 10-year agreement between the two companies. A cast of 75 performing artists will present the show in the 3,400-seat theatre 368 times a year, and while few details about the production's content are available at this time, Cirque du Soleil founder Guy Laliberté announced that it would focus on Hollywood's place in the history of cinema. Since its debut in Los Angeles 20 years ago, Cirque du Soleil has brought nine touring shows to the area. During this time, more than 3 million people have attended 1,360 performances. Contact: Donald Wilson, M. Craig & Associates, 310.899.2900; e-mail: elliot68@aol.com; www.cimgroup.com; www.cirquedusoleil.com; www.kodaktheatre.com
Disney Cruise Line (Coastal) –The Port of Los Angeles in San Pedro will become home port for the Disney Cruise Line ship Disney Wonder, beginning in 2011. The contract will include a three-year extension option, which would allow the Disney Wonder to operate out of the port for a total of five years. If approved, the new Disney Wonder sailings could generate more than 250,000 guests passing through the Port of Los Angeles over a five-year period. Contact: Arley Baker, Port of Los Angeles, 310.732.3093; e-mail: abaker@portla.org; www.portoflosangeles.org
The Natural History Museum of Los Angeles County,
Natural History Museum (Downtown) – located in Exposition Park, is currently undergoing a three-year, $84 million renovation. Galleries in the historic rotunda, including Native American Cultures and the Dinosaur Hall, are temporarily closed during the renovation. The first phase of the renovation was just completed with the cleaning and refurbishing of the fragile stained-glass skylight that crowns the museum's 57-foot-high rotunda. The infrastructure of the entire building, built in 1913, will be completely refurbished and seismically retrofitted. The museum and a new fossil hall are expected to reopen in 2011. Designs for new exhibits are to be revealed later this year. Contact: Rachel Bauch, 310.882.4013, e-mail: bauchr@ruderfinn.com Photo by Richard Carroll, LA Inc. Los Angeles Convention and Visitors Bureau.
Metro Orange Line Extension (San Fernando Valley) – In June, the Los Angeles County Metropolitan Transportation Authority (Metro) broke ground on a four-mile extension of the highly successful Metro Orange Line. The Metro Orange Line Extension will extend four miles north from Canoga Station to the Chatsworth Metrolink Station. This dedicated busway will offer improvements to north-south mobility in the western San Fernando Valley by connecting activity centers along the corridor and connecting the Metro Orange Line with Metrolink. The construction of the Metro Orange Line Extension will offer faster travel times and improved bus connections and provide better access to destinations throughout Los Angeles County. The busway extension is projected to open in mid-2012.Contact: Dave Sotero/Marc Littman, 213.922.3007/213.922.2700, mediarelations@metro.net, www.metro.net
The Academy Museum of Motion Pictures (Hollywood) – The much-anticipated $400 million Academy Museum of Motion Pictures (AMMP) is scheduled to begin construction on more than six acres of land in two to three years with an anticipated opening in 2013. The mission of AMMP is to create a place to celebrate and explore how film has reflected and shaped world culture, and to help visitors better understand what the movies have meant – and continue to mean – in our lives. The museum is currently working with exhibit design firms to develop distinctive, enriching and fun exhibits that will take visitors through the history of film, the process of filmmaking and, of course, the excitement of the Academy Awards. AMMP will be designed by the French architecture firm Atelier Christian de Portzamparc. Contact: Taylor Moyé,
310.247.3090; e-mail: tmoye@oscars.org; www.moviemuseum.org
L.A. LIVE Sports and Entertainment District(Downtown) – New restaurants, Club NOKIA, ESPN Zone, the legendary Conga Room and Lucky Strike Lanes are all open at L.A. LIVE. Club NOKIA, a 59,000-square-foot venue, is projected to host up to 150 events with a capacity of 2,300 guests. The legendary Conga Room has relocated to L.A. LIVE and Lucky Strike Lanes is open with 18 lanes, plus billiards, darts and private function rooms. L.A. LIVE is Downtown's 27-acre entertainment, sports and residential district, anchored by the NOKIA Theatre L.A. LIVE, STAPLES Center and the Los Angeles Convention Center. www.lalive.com
Sports Museum of Los Angeles(Downtown) – Located at the corner of Main Street and Washington Boulevard in Downtown, just one Metro station south of STAPLES Center, the 32,000-square-foot Sports Museum of Los Angeles (SMLA) is home to more than 10,000 pieces of memorabilia and collectibles in more than 30 galleries. The collection is valued in the millions and contains items dating back to the 19th Century from football, basketball and baseball to golf, tennis and biking, among many other sports. The museum celebrates the advances of sports equipment through the centuries and the intersection of sports and pop culture. In addition to a treasure trove of Southern California sports artifacts, SMLA possesses objects that chronicle American and international sports history. What makes the museum even more unique is that the unparalleled collection belongs to just one person, the museum founder and CEO Gary Cypres. The museum is open Wednesdays to Saturdays from 10 a.m. to 6 p.m. Hours are extended during the summer months. Admission is $17.50 for adults; $14 for seniors and students with ID; $11 for children ages 5-12; and free for children under the age of 5. Special rates are available for groups of 15 or more. www.discoverLosAngeles.com
Science Exhibit at The Huntington Library, Art Collections, and Botanical Gardens (San Gabriel Valley) — The Huntington Library, Art Collections, and Botanical Gardens opened a new permanent exhibition titled, "Beautiful Science: Ideas that Changed the World." The exhibit showcases some of science's greatest achievements, from Ptolemy to Copernicus and Newton to Einstein. The 2,800-square-foot Dibner Hall of the History of Science comes as a result of the marriage of The Huntington's history of science materials with the Burndy Library, a 67,000-volume collection of rare books and manuscripts donated to The Huntington in 2006 by the Dibner family of Connecticut. A gallery on astronomy, natural history, medicine and light focuses on the changing role of science over time, particularly the astonishing leaps in imagination made by scientists over the years and the importance of written works in communicating those ideas. www.huntington.org
Magic Castle Offers New Afternoon Tours (Hollywood) — Lights, Camera, Abracadabra! The Academy of Magical Arts, Inc. and Hollywood Entertainment Museum have united to offer exclusive tours through the world famous Magic Castle in Hollywood. Led by Hollywood historian Karie Bible, who knows all the secrets of the historic mansion, the tours include VIP admittance, a private magic show by a world-class magician, a walk-through of the Houdini Séance Room, and more. Built in 1908 as the private residence of an LA banker and real estate mogul, the Magic Castle was founded by brothers Milt and Bill Larsen in 1961. It has since been a private club for magicians and hosts nightly performances of the world's finest magicians. The two-hour tour price is $100 for adults and $50 for students and children. Group discounts are available. www.magiccastle.com
The Hollywood Palladium (Hollywood) – Grammy award-winning superstar Jay-Z was the first performer to take the stage at the newly renovated Hollywood Palladium on Oct. 15., 2008. Reminiscent of Frank Sinatra, who was the first performer on the legendary stage in 1940, Jay-Z was backed by a 12-piece band. Built to showcase live music, the Hollywood Palladium opened Sept. 23, 1940, with a concert by the Tommy Dorsey Orchestra featuring Frank Sinatra. The yearlong, top-to-bottom Palladium re-do includes a new dance floor, new façade emulating the original architecture, expanded concessions, upgraded restrooms and improved interior lighting. Major infrastructure upgrades allow the venue to accommodate larger, modern productions or special events, and revamped acoustics give fans a memorable concert experience. A legendary venue from the start, the Palladium has hosted performers ranging from the Rolling Stones to James Brown. www.livenation.com
Universal Studios Hollywood
Universal Studios Hollywood (Hollywood) – has added animated fun and excitement to its roster. A new, highly-anticipated theme park ride based on the blockbuster hit series, The Simpsons, is now open. Homer, Marge, Bart, Lisa and Maggie Simpson – stars of TV's longest running series – ride along with guests in this new mega-attraction. Guests are rocketed along with the Simpson family and experience a side of Springfield previously unexplored. The experience includes thrill rides, dark rides and "live" shows that make up a new fantasy amusement park dreamed up by the show's irritable Krusty the Clown. Universal's award-winning creative team collaborated with The Simpsons creator and executive producers to design the ride. The ride features the show's classic humor and many of its instantly recognizable characters – all voiced by the original actors. Currently the longest-running sitcom on television, the critically acclaimed series features characters that take traditional family life and turn it upside down. Exploding into a cultural phenomenon in 1990, The Simpsons has remained one of the most visible and marketable series domestically and internationally. Photo: Robert Landau, LA Inc.Los Angeles Convention and Visitors Bureau
www.UniversalStudiosHollywood.com
Huntington Art Gallery (San Gabriel Valley) – After a $20 million renovation, the Huntington Art Gallery, located on the grounds of the Huntington Library, Art Collections, and Botanical Gardens, re-opened in May 2008. The refurbished mansion, which originally opened in 1928, is the first public art gallery in Southern California to offer visitors an enhanced experience with one of the finest collections of European art in the nation, as well as a more accurate sense of the lifestyle of one of the most prominent millionaires of the early 20th century. In addition to a thoroughly updated infrastructure, the Gallery includes 5,300 additional square feet of public space, new interpretive components and new gallery presentations of approximately 1,200 objects of European art from the 15th to the early 20th century. www.huntington.org
Chinese Garden at the Huntington (San Gabriel Valley) – The "Garden of Flowing Fragrance," a three-acre Chinese summer garden, opened in February 2008 at the Huntington Library, Art Collections, and Botanical Gardens. This is the first of nine gardens – four seasonal and five special collection gardens – that will encompass the Huntington's new 12-acre Chinese Garden. The newly-opened garden will be the largest classical garden outside mainland China and one of the largest of the Huntington's 14 specialized gardens. The Chinese Garden will include a lake, tea house, pavilions and bridges within a landscape of plants native to China. www.huntington.org
Six Flags Magic Mountain (Santa Clarita Valley) – The thriller roller coaster X, which closed last year for transformation to become X²: Xtreme to the Second Power, is now open. With a $10 million investment, the ride now features completely redesigned, sleeker trains and all-new, innovative state-of-the-art visual, audio and sensory effects. With its 360° rotating seats and head-first, face down drops, X² sends riders screaming around its 3,600-foot maze of steel track aboard massive wing-shaped trains where the seats extend off of the track to the sides of the vehicle, allowing them to independently rotate. X² launches the extreme thrills of X into a new dimension with the addition of a light experience that changes with every ride. www.sixflags.com
Museum of Neon Art (Downtown) – The Museum of Neon Art (MONA) has reopened between Spring and Main streets at 136 West 4th Street in Downtown Los Angeles. MONA was founded to exhibit fine art in electric and kinetic media; to document, preserve, restore and collect outstanding examples of neon signs; and to educate the public about the cultural, historical, aesthetic and technical aspects of electric art. www.neonmona.org
The Americana at Brand (San Gabriel Valley) – The $400 million Americana at Brand features a vibrant blend of shopping, dining and entertainment with creative residential living in a beautiful park-like setting in downtown Glendale. The project occupies 15.5 acres and approximately 900,000-square feet of retail/commercial space, including 475,000-square feet of contemporary retail, restaurants, and an 18-screen Pacific Theatres Cinema; Excelsior, 100 premier, luxury condominiums; and The Residences, luxury living in 238 apartments. At its heart, The Americana at Brand features a grand, two-acre park complemented by fountains, public art and generous open space. Promenades, meandering walkways and open-air plazas invite guests to shop, stroll, dine outdoors and just enjoy the beauty of the setting with family and friends. www.americanaatbrand.com
LACMA Transformation Update (Westside) – Getty Center opened in 1997. With 60,000 square feet of exhibition space, BCAM is one of the largest column-free art spaces in the U.S. The opening of BCAM marks the completion of LACMA's first phase of a multi-year transformation to expand, upgrade and unify its six-building, 20-acre campus. Budgeted at $156 million, the first phase also features the completion of a 15,375-square-foot, glass-enclosed BP Grand Entrance Pavilion, a covered concourse linking the western and eastern sections of the one-third-mile-long campus and public artworks designed by internationally acclaimed artists. With the opening of BCAM, LACMA now leads the field in devoting a greater share of its space and programming to contemporary art than any other encyclopedic museum. Phase II of LACMA's transformation will complete the unification of the campus through the renovation of LACMA West (the art deco former May Company building) and construction of a single story, 60,000 square foot exhibition pavilion, designed by Renzo Piano and adjacent to BCAM. www.lacma.org
Gorilla Exhibit Opens at the LA Zoo (Hollywood) – The Los Angeles Zoo and Botanical Gardens' new $19 million habitat for six African lowland gorillas is now open. Campo Gorilla Reserve, as it is formally known, provides the gorillas with an environment that closely resembles their native West African homeland. Visitors share the African experience as they journey along a misty, forested pathway for close-up views of the gorillas living in two separate habitats: one for a family troop of gorillas, led by a silverback male; and a separate habitat for two bachelors. Glassed viewing areas and planted moats are all that separates Zoo guests from the largest primate in the world. Gorillas are endangered species, and the opening of Campo Gorilla Reserve allows the LA Zoo to participate in the Association of Zoos and Aquariums (AZA) species survival program for gorillas. Admission to the LA Zoo is $10 for adults and $5 for children ages 2-12. Groups of 15 or more can purchase adult tickets for $7; children's tickets are $4. www.lazoo.org
iFLY Hollywood at Universal CityWalk Hollywood (Hollywood) – Universal CityWalk Hollywood takes extreme to new heights with the opening of iFLY Hollywood, LA's first ever indoor skydiving wind tunnel. Housed in the world's tallest and most technologically advanced indoor wind tunnel, thrill-seekers enjoy a close approximation of a true skydiving experience as they are suspended in mid-air at heights of up to 30 feet and wind speeds of more than 125 miles-per-hour, with 360-degree views of CityWalk's pedestrian promenade. The experience replicates skydiving by using two colossal electric fans (the equivalent of more than 800 horse-power), to give guests of all ages an authentic and intense free-fall sensation. Certified skydiving instructors provide individualized training prior to each skydiving adventure and guests don authentic skydiving gear. Guests receive a Certificate of Completion following their flight. Single flight packages cost $39.95. Group rates are available. www.iflyhollywood.com, www.citywalkhollywood.com
Encounter Restaurant (Westside) – Encounter Restaurant, located in the heart of Los Angeles International Airport (LAX), remains open to the public with the scaffolding in place while exterior renovations continue. Operator Delaware North Travel and Hospitality Services has refurbished the restaurant's interior with new carpeting, repaired its iconic lava lamps and updated other fixtures. With 135-foot high parabolic arches and a futuristic design, the Theme Building has become one of the most recognizable buildings in the U.S. It was designed by architect Paul R. Williams in 1961 at a cost of $2.2 million and it was complemented by Encounter Restaurant in 1997. The restaurant offers "California Fresh" cuisine prepared under the direction of Chef Michel Audeon. Valet parking is conveniently available to accommodate diners and airport operated parking structures are located directly across the street. The restaurant is not within a screened security area of LAX, so travelers may keep their luggage at their table. Encounter Restaurant is open for lunch daily from 11 a.m. to 4 p.m. and dinner on Friday and Saturday from 4 to 9:30 p.m. www.encounterlax.com. www.lawa.org/lax
NOKIA Theatre Los Angeles (Downtown) – NOKIA Theatre Los Angeles is the new home of the Primetime Emmy® Awards. The 7,100-seat, 210,000-square-foot NOKIA Theatre Los Angeles has become the official premier mid-sized live performance/award show/special event/music venue for Los Angeles. The state-of-the-art facility has the capability of accommodating such major award shows as the EMMY®s, Latin GRAMMY®s, ESPYS, MTV Music Awards, BET Awards and others, as well as live music concerts, comedy shows, family shows, short-run Broadway and community theater productions along with corporate conventions and seminars. NOKIA Theatre Los Angeles was the initial development completed at the massive L.A. LIVE project that promotes a 24-hour LA experience. www.lalive.com
Colburn School of Performing Arts Expansion – A new building opened at the Colburn School of Performing Arts in fall 2007. Adjacent to the Colburn School and across the street from Walt Disney Concert Hall, the new 326,000-square-foot building includes a performance lab, rehearsal hall, teaching studios, practice rooms and housing for up to 145 students. There is also a new outdoor plaza which serves as a venue for campus and public events. In addition, a new café provides meals for residential and non-residential students, as well as for visitors to the area. www.colburnschool.edu
Museum of Latin American Art Expands (Coastal) – The Museum of Latin American Art (MoLAA) in Long Beach underwent a significant expansion that more than doubled its original size. The museum now features expanded exhibit and art education areas, a new research library on Latin American art, a new film screening area and a new sculpture garden. www.molaa.org
Billy Wilder Theater at the Hammer Museum (Westside) – The Hammer Museum and the UCLA Film & Television Archive opened the new Billy Wilder Theater at the Hammer Museum in 2007; a truly unique nexus of film, art and cultural dialogue. Designed by Michael Maltzan Architecture, the state-of-the-art, 295-seat theater is the new home of the archive's renowned cinematheque as well as the Hammer's engaging and provocative public programs.
Universal CityWalk (Hollywood) -Located at Universal Studios Hollywood, Universal CityWalk raises the bar for the movie-going experience in a top-to-bottom re-engineering of its 18-screen movie complex, now with technologically advanced floor-to-ceiling screens, a sophisticated, state-of-the-art sound system and the widest, stadium-style seating available in any U.S. theater. Living up to its billing as "The Entertainment Capital of L.A.," Universal Studios Hollywood, the "New CityWalk," features a lively mix of new dining choices, a collection of contemporary retail favorites and an exciting range of entertainment choices, including mechanical bull-riding, virtual NASCAR racing, salsa dancing and iFLY Hollywood, boasting Southern California's tallest indoor skydiving experience. www.citywalkhollywood.com
Noah's Ark (Westside) – Lions and tigers and bears – in pairs! The new Noah's Ark attraction, which opened in 2007 at the Skirball Cultural Center, delights, entertains and educates kids of all ages as they embark on an innovative and interactive journey that parallels the ancient story of Noah's Ark. Inside the new attraction, visitors marvel at artfully crafted life-size animals, experience a simulated flood and learn about the beauty of diversity, community and new beginnings. A stunning, man-made natural rainbow signals the end of the journey and the bright new world to come. The opening of Noah's Ark now makes the Skirball Cultural Center the largest Jewish cultural institution in North America, with 500,000 square feet of building space on 15 acres. www.skirball.org
Griffith Observatory (Hollywood) – LA's landmark Griffith Observatory features 60 stellar exhibits that bring the wonders of outer space down to earth. Visitors thrill to "The Big Picture," a mural depicting the world's largest astronomical image of the night sky; a dramatic display of the planets – including Pluto; and arguably the most stunning views of LA seen from the Observatory's hilltop plazas. The 200-seat Leonard Nimoy Theater, the Wolfgang Puck "Café at the End of the Universe" and a state-of-the-art Zeiss projector in the Samuel Oschin Planetarium are more exciting features. Originally opened in 1935, Griffith Observatory underwent a glorious $93 million renovation and expansion in 2006. Visitors may drive directly to Griffith Observatory and park in its parking lot or on the adjacent roads. As always, there is no admission charge to enter the Observatory building and no reservation is required to visit. The Observatory is open Tuesday through Friday, noon to 10 p.m.; Saturday and Sunday, 10 a.m. to 10 p.m. www.GriffithObservatory.org
The Getty Villa (Coastal) – The former J. Paul Getty Museum in Malibu reopened as the Getty Villa, following extensive renovations. It houses Greek, Roman and Etruscan antiquities and is a center for the study of classical antiquities, archaeology and comparative ancient cultures. The décor remains classical in inspiration, with patterned mosaic and terrazzo floors, coffered ceilings, colorful plaster walls and wood and bronze details. The Getty Villa is a companion institution to the Getty Center in Brentwood, which opened in 1997. www.getty.edu/museum/villa.html
The Galen Center at USC (Downtown) – The new 255,000-square-foot, $147-million Galen Center at USC features 12,258 seats, a 45,000-square-foot pavilion, three practice courts, offices and the Athletic Department Hall of Fame. The arena is home to USC men's and women's basketball and volleyball. It is also utilized to host concerts, commencement ceremonies, community events, lectures, meetings, shows and pageants. www.usc.edu
Urban Garden Tour at the Music Center (Downtown) – A new 45-minute tour explores the nearly one-acre community garden at the Walt Disney Concert Hall with its 45 blooming trees and 15-ton Delftware rose-shaped fountain. The tour explains how the garden was constructed 35 feet above the ground and is available at 12:45 p.m. on select days; tickets are $15 each. Guided group tours and evening event tours are available by reservation for groups of 15 or more. www.musiccenter.org
Vibiana Place (Downtown) – The former St. Vibiana's Cathedral, the Los Angeles Archdiocese's former headquarters and main church, has reopened as Vibiana Place, following a major restoration. Now a venue for community performances, Vibiana Place also is available for public and private events.
Citadel Outlet Mall Expansion (Downtown) – One of the nation's first outlet malls, the Citadel Outlet Mall in Commerce recently expanded its 147,000-square-foot retail space to 272,000 square feet. New stores include Guess, Anne Klein, Nautica and Puma. Another expansion to the outlet mall is in the planning stages. www.citadeloutlets.com.
Hollyhock House Rehabilitation (Hollywood) – Frank Lloyd Wright's first house in Los Angeles, Hollyhock House, underwent a $20 million restoration and tours are now available from 12:30 to 3:30 p.m., Wednesday through Sunday. Originally built for oil heiress Aline Barnsdall, the house sits in the middle of the 11-acre Barnsdall Park in Hollywood. More than $2 million was devoted to repairing earthquake damage to the house; the rest was used to implement phase I of the master plan for the park, which included replanting 1,000 olive trees along the hillside on Hollywood Boulevard. www.hollyhockhouse.net
Hollywood Walk of Fame CityPass (Hollywood) – The Hollywood Walk of Fame CityPass focuses on the two-block area that honors more than 2,300 celebrities with sidewalk stars. The new CityPass booklet includes tickets to: the Kodak Theatre Guided Tour, Starline Tours (tour of movie stars' homes), the Hollywood Museum in the historic Max Factor Building and Red Line Tours' "Behind-the-Scenes" Hollywood tour. The booklet also includes a book of Hollywood & Highland Center discount coupons. The Hollywood Walk of Fame CityPass is priced at $49 for adults and $39 for children ages 4-12; and is valid for 30 days from the date of first use. www.citypass.com
Wi-Fi Lets People Power Up at Pershing Square (Downtown) – Wi-Fi Internet access has come to Downtown's Pershing Square, courtesy of the Community Redevelopment Agency of Los Angeles and the City's Recreation and Parks Department. The service is available to park visitors with laptop computers, PDAs with wireless connections and next-generation cell phones. Basic broadband Internet connections are free to individuals for a certain number of hours daily. In addition, a Web portal page offers space for city and neighborhood information. www.experiencela.com
San Pedro Waterfront Promenade (Coastal) – Visitors to San Pedro now will be able to experience additional attractions to the recently opened, pedestrian-friendly waterfront parkway in San Pedro. The Fanfare Fountain of Gateway Plaza, located at one end of the parkway, is a spectacular waterfront fountain with water shows synchronized to music and lights. Comprising the largest water feature in California, the fountains pump 400,000 gallons of recycled water through 58 jets. Visitors can also explore San Pedro on the Port of Los Angeles Waterfront Red Car Line which loops around 1.5 miles with a stop at Ports O'Call Village, an eclectic collection of shops and restaurants along the waterfront. www.sanpedrowaterfront.com
The heart of the new Hollywood
Hollywood & Highland: Better Than Ever (Hollywood) – Luxury retailer Louis Vuitton is expanding its presence at Hollywood & Highland Center — with a new boutique that opened in 2007. More new additions include Guess, XXI Forever, Vino 100, Orange and the center's exclusive boutique spa, Spa Luce, which opened in May 2008. This follows Hollywood & Highland's $10 million facelift from its new owners, CIM Group, which included new elevators connecting Hollywood Boulevard with the top of the four-level center, making it easy to get from the street to the shops, restaurants and clubs. The Hollywood Visitor Information Center also is located here and is open from 10 a.m. to 10 p.m. Monday through Saturday and 10 a.m. to 7 p.m. on Sundays, 323.467.4612. www.hollywoodandhighland.com Photo by Richard Carroll, LA Inc. Convention and Visitors Bureau.
Cabrillo Marine Aquarium (Coastal) – San Pedro's Cabrillo Marine Aquarium recently underwent a $10-million renovation. The aquarium's new Exploration Center allows children to explore the habitats and organisms of the Cabrillo Beach Coastal Park through hands-on interactive exhibits and activities. The Aquatic Nursery, a new major exhibit, raises young sea animals like grunion, garibaldi – California's state fish – and white sea bass. A new research facility, the Virginia Reid Moore Library, features an extensive collection of works on Southern California ocean life. www.cabrilloaq.org
Point Fermin Lighthouse (Coastal) – One of Los Angeles' most historic landmarks, the original San Pedro wooden lighthouse at the Port of Los Angeles, has been restored and is now open to the public. Built in 1874, the Point Fermin Lighthouse guided ships safely into San Pedro Harbor (now known as the Los Angeles Harbor) for decades. In addition to a brush with LA history, visitors to the Point Fermin Lighthouse enjoy scenic views of Angel's Gate, Catalina Island, Point Fermin Park and the vast LA coastline. www.pointferminlighthouse.org
Outdoors
TreePeople Center for Community Forestry (Westside) — On Oct. 2, 2008, the TreePeople Center for Community Forestry at LA's Coldwater Canyon Park opened to the public. The four-acre, $10-million campus, where Coldwater Canyon Avenue, Franklin Canyon Drive and Mulholland Drive meet, is a public education facility and meeting place for local, regional and national youth and community groups, schools and agency leaders. Through exhibits, design features, educational programming, tools, and volunteer opportunities, the Center supports the creation of "Functioning Community Forests" in every neighborhood of greater L.A. It is expected to attract 70,000 visitors each year, including 10,000 school children, and 6,000 volunteers involved in TreePeople's programs. www.treepeople.org
Malibu Pier (Coastal) – The fabled Malibu Pier, a historic landmark located in the heart of California's surf culture, has re-opened with the newly refurbished Beachcomber Cafe and the Malibu Pier Club. Built in 1905, the pier has been the scene of TV and movie filming and celebrity sport fishing. Surfers from around the world come to Surfrider Beach adjacent to Malibu Pier, known for its three-point break that offers rides of 300 yards or more. The pier restoration and construction costs were approximately $10 million. www.malibupier.com
Ahmanson Ranch (San Fernando Valley) – Ahmanson Ranch now features 15 miles of trails for hikers, bikers, equestrians and dog walkers. Nature enthusiasts are welcome to enjoy the Los Angeles park, open from sunrise to sunset and located just north of Calabasas. The unspoiled landscapes are home to several rare and endangered species. The Santa Monica Mountains Conservancy purchased the 2,983-acre park for $150 million, saving it from housing development. It is the largest parkland purchase ever (in both acreage and dollar amount) in the Los Angeles and Ventura county regions. www.ahmanson.org
Trump National Golf Club Los Angeles (Coastal) – The Trump National Golf Club opened in Rancho Palos Verdes in 2006. Perched on a bluff overlooking the Pacific Ocean, the course is open to the public and provides a spectacular view from every hole. Originally designed by Pete Dye as the Ocean Trails Golf Course, the property was purchased by developer Donald Trump, who spe more than $250 million to redesign it with lakes and waterfalls. Located on the Palos Verdes Peninsula 30 minutes south of Downtown Los Angeles, the course also offers a 45,000-square-foot clubhouse with locker rooms, a pro shop, three dining options, conference rooms and a grand ballroom. www.trumpgolf.com/trumplosangeles/index.asp
TTransportation
Metro Rapid Continues to Grow (Citywide) – In June 2008, Metro introduced six new Metro Rapid Bus lines to its growing list of successful rapid service and created a new line operating between Sun Valley and Hollywood as part of bus service enhancements. With the implementation of the six Metro Rapid Lines, a total of 26 Rapid Bus Lines are in operation throughout the county. In the next year, an additional three Metro Rapid Bus Lines operated by Torrance Transit, Culver City Transit and Santa Monica Big Blue Bus are planned to be implemented. Metro Rapid delivers passengers to destinations up to 25 percent faster than standard bus service. Unlike an everyday bus, Rapid buses make fewer stops and are equipped with transponders that cause traffic signals to favor the bus. Also, last year, Metro introduced the Rapid Express Lines – buses that shave off an additional 12-15 minutes of travel times and only make a handful of stops. www.metro.net
New Airline Lounges at LAX (Coastal) – In early 2008, Tom Bradley International Terminal (TBIT) announced the completion of all four of its state-of-the-art airline lounges. Designed to incorporate the airline alliance concept, the STAR Alliance, oneworld Alliance, SkyTeam Alliance and a fourth, non-affiliated, independent lounge, replaced the terminal's outdated 16 lounges and expanded lounge space at TBIT by 72 percent to 47,000 square feet. Participating airlines have invested more than $20 million to provide business and first-class passengers deluxe service. The new lounges offer Wi-Fi access, individual work stations, showers, food service with local and ethnic favorites, reading material and VIP areas. www.lawa.org
Metro Orange Line Simplifies Travel Through the San Fernando Valley (San Fernando Valley) – The Metro Orange Line connects Warner Center in the West San Fernando Valley with the North Hollywood Metro Red Line subway station. The first of its kind in California, the Orange Line consists of sleek, 60-foot buses that travel along a dedicated transitway. A path for bicycling, jogging and skating runs alongside much of the transitway. The high-tech buses stop at 13 stations, including the NoHo Arts District, LA Valley College, the Van Nuys Government Center, the 80-acre Beilenson Park (formerly Balboa Park), LA Pierce College and Westfield Topanga. The stations feature original art as well as lighting, seating, security cameras, public telephones, bicycle racks and ticket-vending machines. www.metro.net
Special Thanks to the Los Angeles Convention and Visitors Bureau, Cynthia Rodriguez and Carol Martinez for the information in this report.
Trackbacks
Leave a Trackback