The Extraordinary Life of Alberto Spadolini
Theater
— By
Buddy Sampson
on May 16, 2013 at 8:57 am
Inspires a film and stage production called Spadolini & The White Stone of Mecca
LOS ANGELES, CA. May 15, 2013 – Marco Travaglini of Atelier Spadolini and Eddy & Kat Hawks of American Ballet of Los Angeles announce an American and Italian co-production on the action-adventure film and stage production of Spadolini & The White Stone of Mecca. Alberto Spadolini was a great dancer within the Parisian music-hall scene in the 1930s. He was Marlene Dietrich's favorite male dancer and would become such a hot item that even Josephine Baker handpicked him to be her partner on stage. Eventually they would become lovers and have a stormy relationship for many years. Spadolini would also become known as an actor, choreographer, painter, decorator, restorer, singer and writer. Some dance historians even believe that he, like Josephine Baker, was a spy working for the French Foreign Legion during World War II.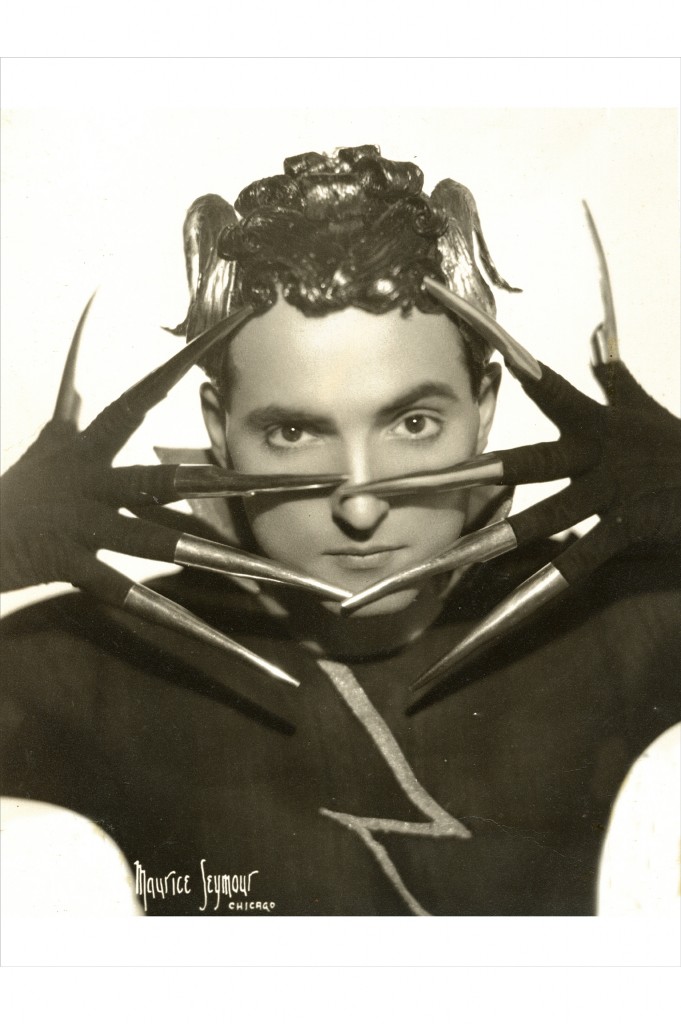 In 1978, Marco Travaglini, Spadolini's nephew, discovers a box of posters, newspaper articles, musical sheets and other documents about the legendary life of Spadolini. During his lifetime, Spadolini becomes the Principal Dancer at the Opera of Monte Carlo, is acclaimed the new Nijinsky, performs with Serge Lifar, makes Picasso jealous of him, runs away with Jean Renoir's wife, embodies the "God of War" in the operetta "Die Lustige Witwe" in front of Adolf Hitler, acts with Jean Marais and Jean Gabin, adapts the dialogues for the film, "The Tales of Hoffmann" that receives an award at the Cannes Film Festival, becomes a sculptor, illustrator, journalist, and becomes one of the most eclectic characters in the Twentieth Century. In 2005, Travaglini receives a medal from President Carlo Azeglio Ciampi of the Italian Republic for organizing an exhibition about Spadolini in Riccione, Italy. On November 23, 2012, Marco Travaglini sent Eddy & Kat Hawks, Directors of American Ballet of Los Angeles, an article he has written about Spadolini called "Spies With Licence to Dance" with a caption that reads, "Heirs of Mata Hari, generous like Mistinguett, dauntless as Josephine Baker. From the forgetful folds of time, a legendary figure emerges. It is Alberto Spadolini, painter, dancer…secret agent."
Spadolini & The White Stone of Mecca is scheduled to go into film production in 2014 in France, Italy, Switzerland and the United States and expected to release in 2015.
The logline is "Alberto Spadolini, an Italian spy working for the French Foreign Legion, and Diana Reeves, a British MI6 agent, are sent to stop Adolf Hitler from getting his hands on the White Stone of Mecca."
For more information about Spadolini & The White Stone of Mecca, or to schedule an interview with Eddy Hawks, please call Kat Hawks at (310) 696-1928 or email Kat at americanballetoflosangeles@gmail.com.
AMERICAN BALLET OF LOS ANGELES, ABLA
Synergy & Collaboration Through Dance
americanballetoflosangeles@gmail.com
americanballetoflosangeles.com
Visit their Facebook page at:
https://www.facebook.com/pages/American-Ballet-of-Los-Angeles/135339223153640
Trackbacks
Leave a Trackback