Jennifer Day Wows at Christmas Party at the Beverly Hilton
Entertainment
— By
Buddy Sampson
on November 10, 2010 at 9:15 pm
Jennifer Day Wows at Christmas Show at the Beverly Hilton
The Beverly Hilton in Beverly Hills was the locale of sexy Singer/Performer Jennifer Day's Christmas party on December 11, 2010.
The event, billed as a live Christmas Show, was at an elegant section of the Beverly Hilton, Bar 210, which had an exclusive section of the club, designated for the show and its exclusive guests. 
Champagne and hors' d oeuvers flowed as Jennifer Day, dressed in joyous holiday garb, thrilled the guests and patrons of the extravaganza. She delighted the audience with many costume changes and funky songs that captured the audience's attention. On the red carpet and throughout the evening, she was scintillating in a blue dress and amazed the Beverly Hilton guests with designer dresses, a great attitude and sizzling stage presence.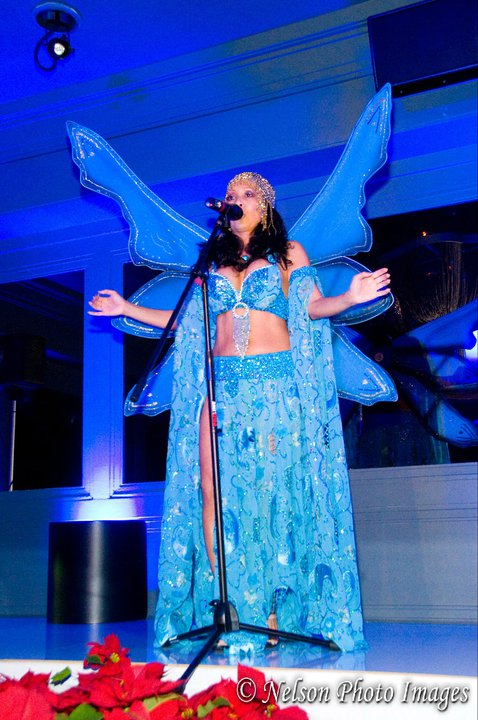 Also featured on the show was classic singer Ysobelle, who sang a selection of timeless standards. Her costumes and stage presence wowed the audience.       
On the scene was stunning singer Jillisa Lynn, who also was a hit on the red carpet.    
The Jennifer Day show also consisted of very talented performers that also made the Christmas show a special event.  Lisa Duffy, Jackie Martinez and Cailen Mendes helped round out a fantastic holiday show at the Beverly Hilton.   
But the star of the show was clearly Jennifer Day, whose costume changes, stage presence and stage wizardry captured the audience. Be sure to visit her website at www.jenniferday.tv.