Juliette Fairley Excels in Mulatto:A Never Ending Saga
Entertainment
,
Theater
— By
Buddy Sampson
on November 4, 2010 at 8:32 am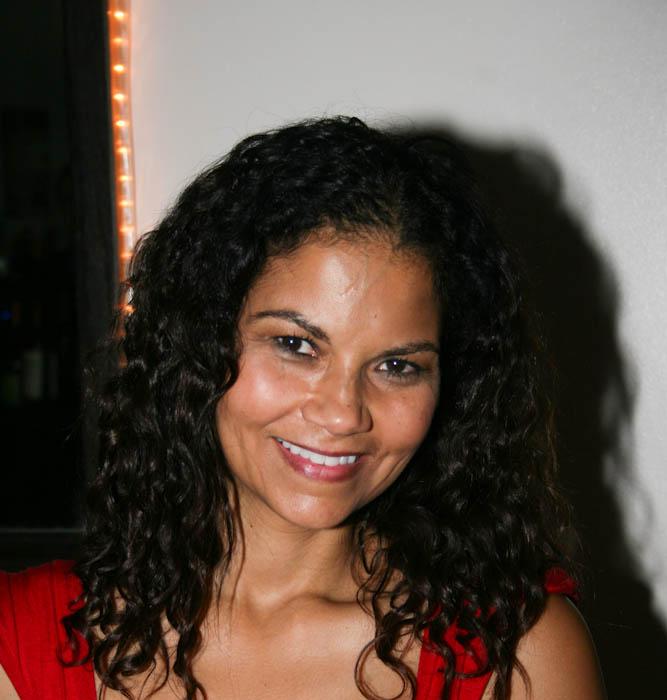 Juliette Fairley (above) excels in "Mulatto.
Mulatto: A Never Ending Saga
By Carmen Chaffin
Actress Juliette Farley's one woman show, "Mulatto: A Never Ending Saga," addresses the issues of being born a bi-racial child of an African American father and a white French woman. Combined with tragedy and levity, Juliette gives the audience a clear insight into the murky dilemma's that her parents faced in the south during a timeframe when bi-racial marriages were taboo.
She delves into the psychological aspects of how being the offspring of a bi-racial marriage creates a myriad of haunting questions that plague the psyche. Trying to please both parents, yet feeling divided, she cleverly depicts relationships and the tremendous amount of mental pre-occupation it takes trying to fit into both worlds.
Juliette's dynamic performance captures the attention of the audience by her shear talent and abilities to transition flawlessly from character to character and engage us in the saga.
Reminiscent of Dorothy Dandridge and the tragedy of trying to fit into a society that wouldn't allow a mulatto to fit in, Juliette's brilliant performance reminds us that in America's not too distant past, there is a scar that is just starting to heal.
This entertaining play is directed by Charles Burnett who is known for films such as "Killer of Sheep," and "To Sleep With Anger."
The show opened on August 12, at the Whitefire Theatre in Sherman Oaks on Ventura Blvd. and is slated with additional performances through December.
The show, a hit in New York City, featured on KISS-FM's Open line, will be showcased on Saturday November 13th. Theater goers who purchase tickets online in advance to see the Mulatto Saga in North Hollywood on Saturday Nov. 13 at 7:45pm will receive complimentary Halle Berry perfume and Mixed Chicks hair products while supplies last. Directed by famed Hollywood filmmaker Charles Burnett, the show takes place at No Ho Stages, 4934 Lankershim Blvd in North Hollywood.
To order tickets and reserve a gift bag, call 1-800-838-3006 or visit www.brownpapertickets.com using search term Mulatto Saga. Tickets are $20.
Trackbacks
Leave a Trackback