Warren Eckstein-His Hugs And Kisses Animal Fund Foundation Seeks To Fund Small Animal Rescue Organizations
Events
,
News
— By
Buddy Sampson
on July 20, 2010 at 9:43 pm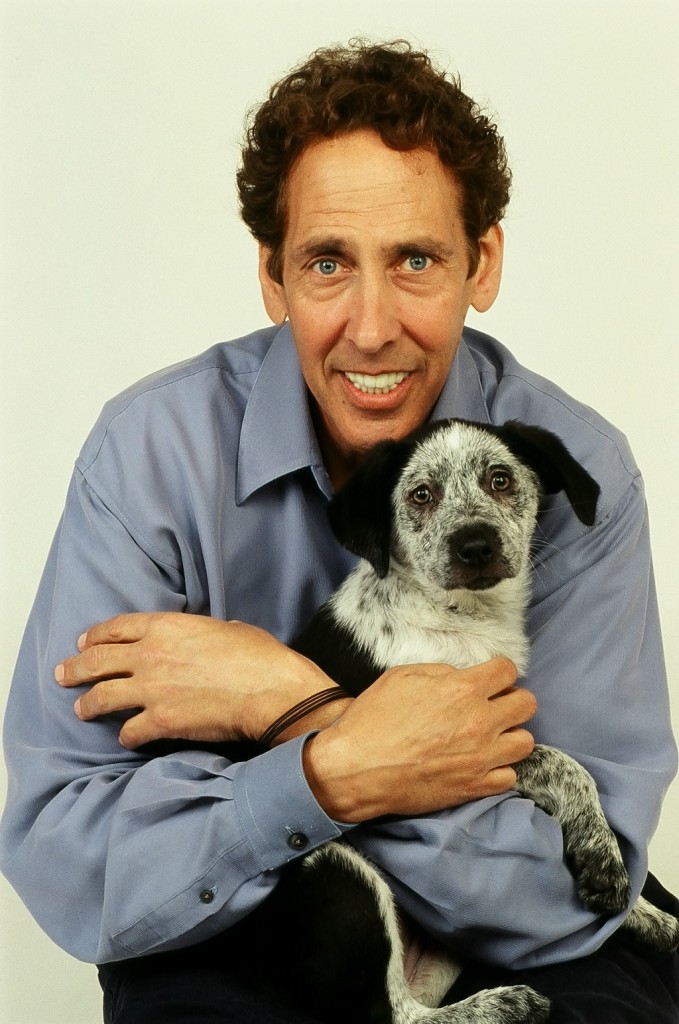 Warren Eckstein is fully aware of his station in life. Considered one of the best pet experts in the world, his clients have included former President Ford, David Letterman, Lily Tomlin, Geraldine Ferraro,  Al Pacino, Cheryl Tiegs and Rodney Dangerfield. "He was one of the nicest guys," said Eckstein about Dangerfield. "He loved his animal and one of the funniest lines I ever heard was when he said to me, 'Talk about no respect, Warren, my dog closes his eyes before he humps my leg."  Warren, however, loves and respects all animals regardless of the stature of his clients. "The one thing is that no matter who you are, whether you're a president, a vice-presidential candidate or just Joe who lives in West Hollywood with a Schnauzer, when you're talking about your pet with someone who loves pets, everyone is on the same level," he said." Warren's station and life's mission is to care for animals; to teach them, educate them, and to teach their owners most importantly, to love your pets "as part of the family."
He's served on the Board of Directors for several of the largest humane and rescue organizations in the country. Many of those organizations, however, are overwhelmed, leaving a large percentage of animals to be cared for by what Eckstein calls "mom and pop" groups, who raise money by garage sales and other means. "These are the ones that sit outside of Petco or PetSmart(sp) to adopt a few dogs or the ones that have that occasional auction to raise money, these are the people that are out there every day, really walking the walk," he explained. The Hugs and Kisses Foundation, a 501(c) organization founded by Eckstein in memory of his wife Fay, who died in 1990, is devoted to funding several small domestic and international animal organizations that are advocates for pets and their care.  "We're kind of focusing on becoming like The United Way for pets as we grow," he explained. "And what's going to separate us, is that we're never going to be a rich foundation, because when the money comes in, it is going to immediately go out and help the people that really need it, the people that really help the animals."
His love for pets began in Long Lsland, NY. Warren was a shy youngster, and found an affinity with animals. "I grew up in a typical Jewish household, where there was never less than 15 people hanging in my house, which drove me absolutely crazy," he laughed. "Behind my house on Long Island was a little creek and in that creek were Canada geese, ducks, muskrats and rats and snapping turtles. So whenever I just had enough with the people in my house, I just went directly into that area in the swamp and hung out with the animals. I've always felt more comfortable being around animals than people."
Some of Warren's experiences have placed him with animals and creatures, not found in a typical household. "When I first came back from overseas, (he served in the military) and I first started establishing my reputation, I was doing a lot of television commercials," said Warren. "I remember being called to do a TV commercial with eight chimpanzees dressed in Bill Blass suits."  The personable pet expert has also served as the creature keeper for "The New Mickey Mouse Club" and worked with paparazzi stars, such as Britney Spears, Christina Aguilar and Justin Timberlake. "Every week, or every other week, I would go to Orlando, Florida and we'd do a bunch of segments and I'd bring on lizards and bring on snakes, " said Eckstein, who holds a degree in Psychology and studied in Frankfurt, Germany, which gave him the experience of working with some of the top animal trainers in the world. "I'd go in the Living Seas tank with the sharks and the dolphins and show it to The Mouseketeers, so I've had the opportunity of working with just about every type of animal."
Warren's recognition as a renowned pet guru has made him a into television icon. No longer, the shy, introverted kid in Long Island, he became a popular fixture on ABC-TV's Regis and Kathee Lee Show. "For years and years and years, I've been working with animals in the New York area and before Regis became really popular in New York, there was a local show, just a New York show called "Good Morning New Yorker, AM New York," said Warren Eckstein. "Regis was the host and there was a co-host at the time. They called me in as a guest and I guess, the segment was very successful." The show, slated to be sold nationally, featured Eckstein's appearance. "They put me on the demo reel and then I just started doing a show and for fourteen years I was their pet and animal expert. I had a very successful run," he said. Eckstein later migrated to NBC, where he enjoyed a successful stint on The Today Show for 10 years. But alas, Eckstein, a California resident, after a period of time, realized that commuting from the west coast to the east coast had taken a toll on him. "When American Airlines sent me a note that said I've flown over two million miles, I said, 'that's enough, buddy,'" he laughed."I was going back to New York on the average of least 5 to 6 times a month. So that was just way too much travelling." Additionally, Warren, a favorite of the video generation, worked with MTV when MTV was in its inception. He also has found himself involved with all kinds of training situations with animals, including disasters. "I did a lot of work on 9/11 with some of the New York City Police K-9 units," he explained.
The Foundation has several members on its team that are as passionate about animals as Warren. Yvette Burke, Executive Director, contributes much of her time to the Foundation, as well as Vice President Jan Murree and Trustees, Denise Madden(Warren's wife) and Carrie Aikman. Currently, Eckstein is working on a television show and DVD series with producer Lisa Hutchison/ Of Like Mind Productions. Hutchison is also passionate about animals and their well being and works tirelessly for animal rights. Their Advisory Board includes various television icons such as Tony Dow, best known as "Wally" on the "Leave It To Beaver" series, Tom Arnold and Michael Rosenbaum, of the show "Smallville," among others.
Warren Eckstein's radio show, The Pet Show, can be found in several markets, including KRLA, 870 AM in Los Angeles and KTIE 590 AM in San Bernardino and Riverside between 11AM-1PM on Saturdays. "At 1PM, I start my national show, which is in 135 cities including Canada, The Virgin Islands and six stations in Hawaii," said Eckstein. "It covers a lot of areas of California, like San Jose and Sacramento. Some people listen in Ventura County, Palm Springs, so we have 135 affiliates now."
On August 8th, The Hugs and Kisses Animal Fund will hold its first annual benefit at The Sportsman's Lodge in Studio City at 6PM. The event will feature comedian Elayne Boosler, The Buzz Maddox Band, The Swing Dolls, Magician Jon Armstrong, and Roslyn Kind (Barbra Streisand's sister) among others. For more information, visit www.hugsandkissesanimalfund.org. You can show your support of animals by attending the event. If you'd like to make a donation to the Animal Fund, you may also reach them at 1(800) 430-HUGS. (4847). Also, visit Warren's website, www.thepetshow.com for information about his radio show and more. Warren Eckstein loves and respects animals. "I believe I was put here for one reason and one reason only," said Warren Eckstein."To spend less time with my family and more time with animals."  Animals bring joy to households everywhere. So be an animal advocate. Support animal rescue groups by visiting www.thehugsandkissesfoundation.org.
Trackbacks
Leave a Trackback