Living The Dream Life
News
,
People You Should Know
— By
Buddy Sampson
on July 2, 2010 at 10:21 am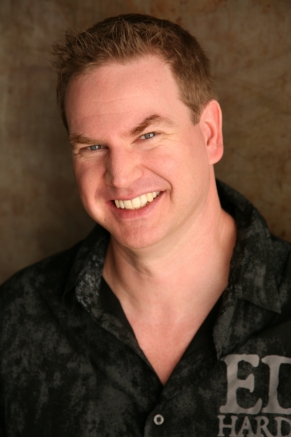 Phil Jones and Presidential Inner Circle
Phil Jones has a life that most people would dream of. The guru of Presidential Inner Circle (PIC) works hard, but plays even harder. His organization allows access to many of the most important venues in the world and he takes its members into an odyssey of some of the finest social circles in Los Angeles and many other areas. "It brings influence and affluence together, " said Phil Jones. "It empowers people through quality relationships, face to face contact and networking to improve themselves in the business of their lives and take it to the next level."
Jones had thoughts of starting PIC in May 2005. "I was a businessman in New Zealand at the bottom of the planet," said Jones. "I call New Zealand the last prospect before you hit the ice. It was very geographically remote and there's not a lot of people that go there." Jones sharpened his business acumen while living and growing up in Auckland, New Zealand. From a middle class family, Jones, as many entrepreneurs, held several postions before he launched his company. "I was an electrician," said Jones, laughing about of one of his previous occupations. "I fell through a couple of ceilings and I figured out that wasn't what I wanted to do for the rest of my life."    Jones soon figured out what his purpose in life was. "I decided to be a bit of an entrepreneur," said Jones. But alas, along the way, there were pratfalls. He worked for 9 1/2 years for a company in New Zealand and found he was very successful at revamping and rebuilding the business. "I turned that business from losing money into dominating the marketplace," he reflected. But he soon found out his talent went unappreciated. "I got called in the office after 9 1/2 years by the owner and he said, I have good news and I have bad news," said Jones. Jones soon found that the owner decided to retire, catapulting the business after receiving a substantial return on the business, a business that Jones helped build. "I lost my job and ten years of my life," he reflected. Jones, undaunted, began the arduous route to entrepreneurship, investing in real estate. "Within a very short period of time, I built quite a big real estate portfolio, and what came out of it was a real estate education business, a software business, a graphics design business, a mortgage brokering business and Presidential Inner Circle, of course," said Jones. "So I went from nothing to where I am now. It's been a wild ride. When I look at where I am here, it's hilarious. I'm living in a nice place in L.A. and dealing with some really fun and interesting people."
Membership in his organization, as in many social organizations, have tiers of membership. "We have three layers of membership structure," Jones explained. "On the top tier of the membership structure and the middle tier of the membership structure, we sit down with you and we do a consultation and we say 'if we can get you in front of 10 people in the next 12 months that would change your business or your life, who would your 10 people be?' You give us the list of your 10 people and we then go out and hunt opportunities to get you along side those people in a quality environment where you can get the level of access you desire." PIC's services include a range of business coaching and tips. "We look at your business, we look at what your business is doing and we make some recommendations in terms of your business' profile, your personal profile or profiling your product to be able to get back in an environment where it can flourish," he said. "And so there's a whole range of different things that we do." One thing that seems to be virtually guaranteed for Phil Jones and PIC is the prospect of social atmospheres with loads of fun. Phil's PIC members can be spotted at premieres, galas, art openings and some of the most exclusive venues in Los Angeles. Some of his clients just want to mingle and enjoy what Los Angeles' social circles are inclined to offer. "We may have an entrepreneur or somebody that's got an extreme amount of wealth and they're actually not looking to do any of that (business services), they're just looking for a mechanism to have more fun in their lives," he explained, "with our good quality people and associate themselves with interesting people that they can relate to because those people are in a similar type of living circumstance."
Phil Jones has had several offers, including TV prospects. Perhaps a reality show? "I don't actually know whether I want to do it because it would substantially change my life," said Jones about an offer on the table about his life and PIC. "So I'm in discussions with them." Jones has been the topic of several discussions and he will continue to impress, as more people discover more about him and PIC.
Phil Jones, with his ability to work hard, play hard, coupled with his personality and demeanor make him one of the People You Should Know.
For more information, please visit www.presidentialinnercircle.com.
Paid Profile.
Trackbacks
Leave a Trackback