Neshia Brathwaite Farhangi at the House of Blues
Entertainment
— By
Buddy Sampson
on June 6, 2010 at 11:14 am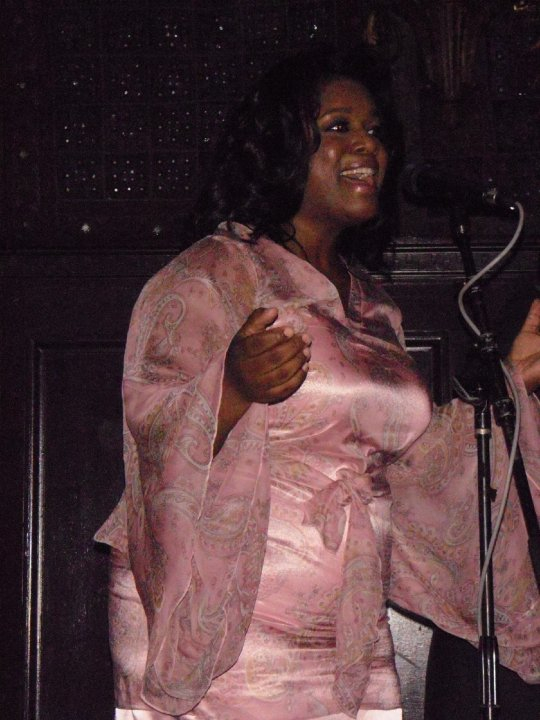 Neisha has her own voice. That voice was on display at The House of Blues on June 19th, 2010. Her songs expressed phases of her life, songs about her grandmother and various phases of her life and development. One singer that comes to mind, with her voice of simplicity is Desiree, when you hear her grace the stage. But that reference is to get you only in the ball park her unique sound. Neisha has, undeniably, her own voice, a voice that will propel her to success. Her show at The House of Blues, in West Hollywood, an acoustic set, featured Wali Ali on guitar, Kristen Barnes on vocals and My-key Bellamy, who was sensational. It also was hosted by the stunning Dominica Bacinsky.
Songs that came to mind out of her set was her second song, "I'm Sorry," which was a very nice song of redemption and introspection. The third song in her set, was the most touching song out of her set. It was about her mother and how she missed her last breath. It's unknown if it was calculated or not, but she ended the song with a breathy vocal, a poignant symbolism of a last breath. Whether it was an accident or not, it was nothing short of brilliant. Her last song, "It's Not About You," was easily the best song out of the set. She was funny and comedic and seemed to be totally at home on the House of Blues stage. Her background vocalists, especially Bellamy, excelled on the song. Bellamy scatted effortlessly through parts of the song and was a terrific counterpoint to Neisha's expressive vocal.
It's amazing that her House of Blues engagement was her first. She approached the stage like an old veteran of the stage, especially with her last song. She was telling jokes and by the third song,was completely comfortable on the stage. Neisha Brathwaite Farhangi has a bright future in the entertainment industry and look for great things from this immensely talented artist.
Trackbacks
Leave a Trackback