Brandy Sanders- A Heroine in the L.A. Community
Community News
,
News
— By
Buddy Sampson
on June 24, 2010 at 5:22 pm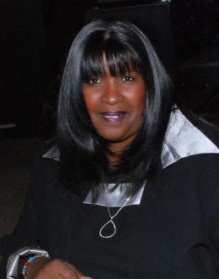 Photo By: Donald Carraway
Her Persistence and BET's Help Enabled Several Young Ladies to see a Great Show
Pamela "Brandy" Sanders is a heroine in many ways. She realized the need to make a difference by helping girls displaced in the foster care system to have respite despite overwhelming odds against them. Her foundation, The Kierrah Foundation, was founded by her and her husband, Stanley Sanders in 2004, after losing their granddaughter, Kierrah, to the foster care system. Her foundation, where other foundations talk the talk, walks the walk, helping the homeless and people that have nowhere to go to have options.
Her girls, affectionately called the Kierrah Girls, are of varying ages, but they all have one thing in common, their love for Brandy, who they call Auntie Brandy.
Brandy Sanders was recently recognized to represent Beverly Hills as a new member of the National Association of Professional Women, for her outstanding service to the community. She is a lady that is deserving of the recognition.
But in the last week, Brandy showed her mettle, working tirelessely to get her girls to attend the BET Awards and ran into opposition at every turn. She contacted us, at The Scoop LA and asked us what we can do to get her girls in the Awards show, which they've attended for the last two years. We contacted the officials at BET and no one budged, until finally at the eleventh hour, a high ranking official at BET relented, likely because so many people contacted them on her behalf, and got her girls tickets to the BET Awards. It was an achievement that made all of us proud and demonstrated her persistence, grace under fire and willingness to go the extra mile for her girls, girls that have had a tough time and needed that extra push that witnessing Black achievement can provide.
Kudos to Brandy Sanders, a heroine to the community that should be recognized for the lovely person she is. And special thanks to the officials at BET for recognizing a true warrior in the fight for better conditions and help for girls displaced from the foster care system. Brandy Sanders is truly a modern day heroine.
Trackbacks
Leave a Trackback